When should a mother baby formula milk?
Đăng bởi quantrihazo - 07:27 25/03/2022
Breast milk is the best food for babies and young children but may be needed as baby formula milk in some cases. It may be because breast milk is not enough to meet the baby's needs, or the mother uses drugs not intended for breastfeeding women.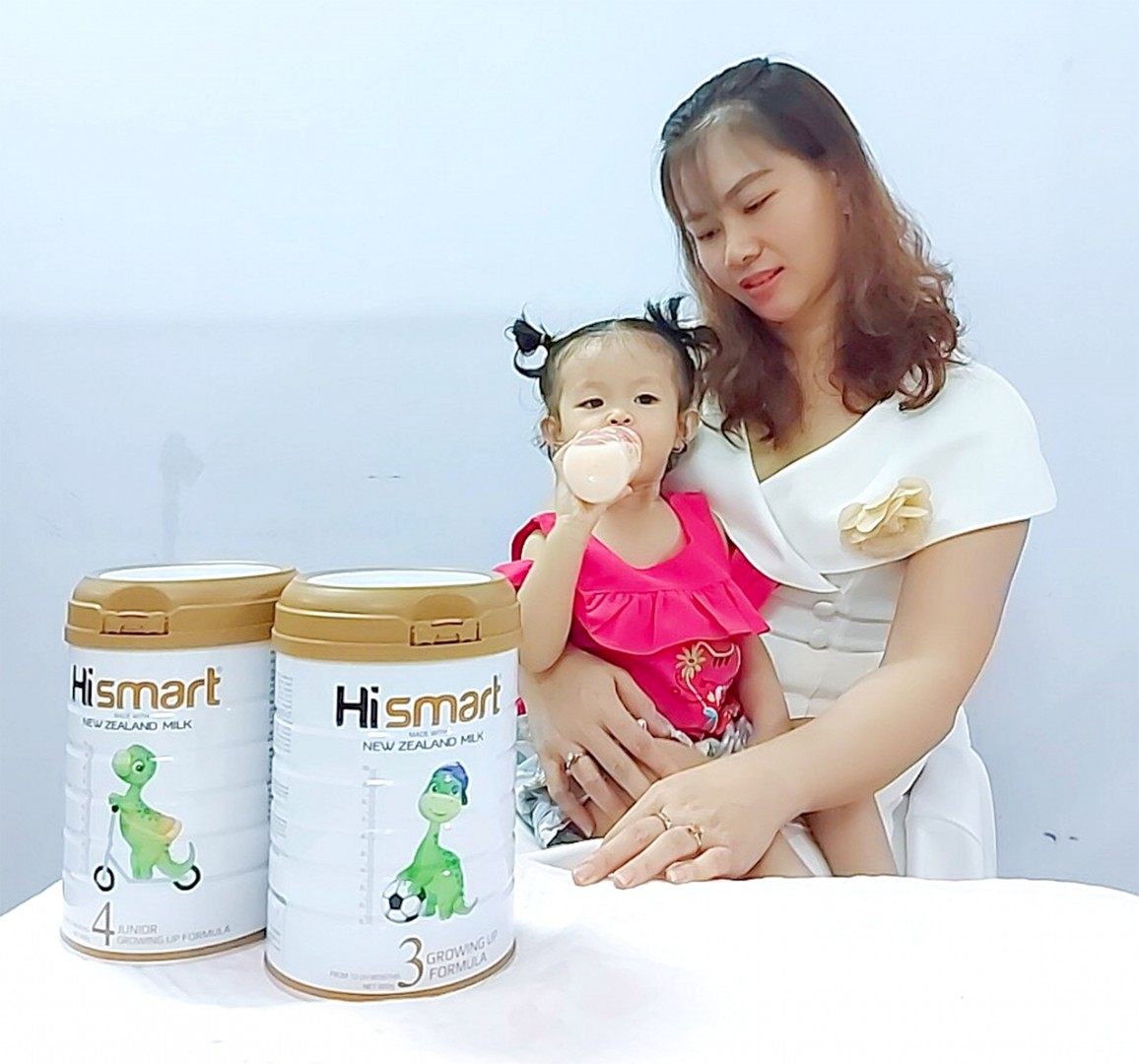 Should infant baby formula milk be added?
Although health professionals recommend that breast milk be the sole source of food for a newborn until solid, usually up to 6 months, depending on the child's readiness, parents may choose to supplement with formula when the mother cannot breastfeed for short-term health reasons. Or the mother is unable to exclusively breastfeed the baby due to a medical condition, using some drugs that are not suitable for breastfeeding women. However, supplementing with formula milk is essential to provide adequate nutrients for the baby's development if the baby cannot increase the precious breast milk supply.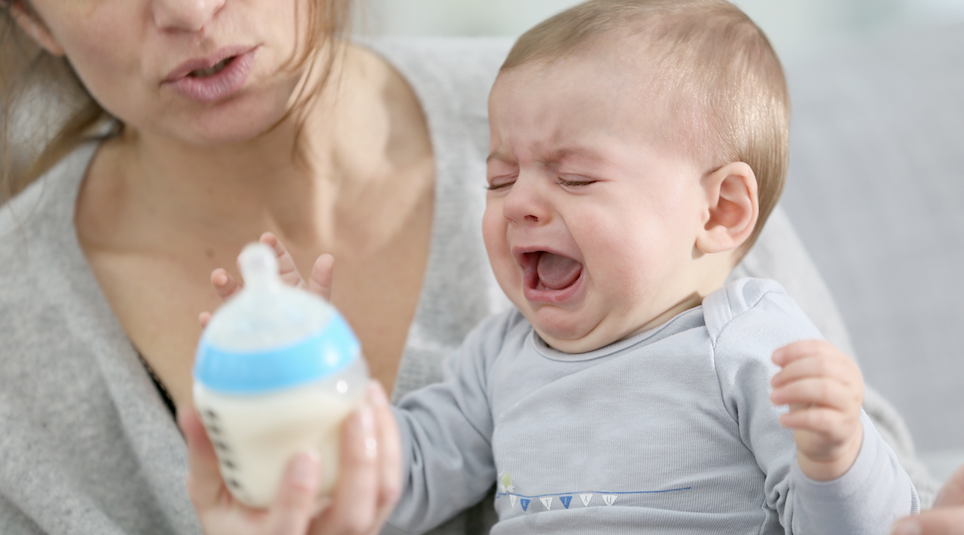 >>> See more: Hismart helps children grow taller and grow smarter
Signs that your baby
needs

formula milk?
More significant than average weight loss in babies: Babies lose up to 10% of their birth weight in the first 5 days of life. After 2 weeks, the baby will return to birth weight.
Your baby goes to the bathroom less, changing only 6 wet diapers in 24 hours when the baby is 5 days old.
Discomfort during feeding and almost any time of the day.
If your baby usually feeds for less than 10 minutes or more than 50 minutes at a time, it means he's not getting enough milk.
Children vomit a lot after feeding, causing the child not or slow to gain weight, vomiting blood.
>>> See more: Best formula milk for baby 0-6 months
Choosing the right baby formula milk
Currently, many brands of baby formula milk are on the market, which makes parents confused. Mothers can choose to let their children experience each type of milk until they find the most suitable milk. However, this will take a lot of time and money.
Choose brand-name products, and especially keep an eye on the nutritional parameters of each type of milk. Another thing that we can note is the selection of milk products produced based on children's geographical conditions. For example, if you are in an Asian country, choose products researched explicitly for Asian children. Or you often look at the origin of milk and give preference to baby formula milk sourced from New Zealand.
>>> See more: Mistakes that cause children to miss the "golden period" of height development
Frequently asked questions
Is it good to give formula to babies?
According to medical recommendations, breast milk is the most perfect source of nutrition for infants and young children. However, in some cases, babies need to be supplemented with formula.
– Breast milk is not enough to meet the baby's needs.
– The mother is using some drugs that are contraindicated for those who are breastfeeding.
– Malnourished baby…
Formula milk is one of the perfect solutions to supplement nutrients needed for a baby's development. So giving your baby more formula is perfect and should be so that your baby can develop the best.
>>> See more: Are formula-fed babies healthy
How much formula should my baby have?
Young children receive energy according to their body's needs, so the amount of food for children is not the same. For Hismart milk, please refer to the baby formula feeding chart.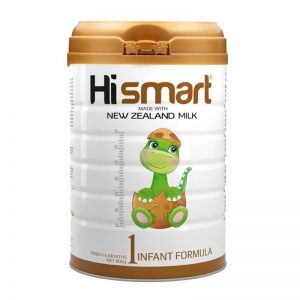 | | | | |
| --- | --- | --- | --- |
| Age | Boiled and cooled water | Number of scoops of powder* | Number of drinks per day |
| 2 Week | 50mL | 1 | 7-9 |
| 2 Month | 100mL | 2 | 5-6 |
| 4 Month | 150mL | 3 | 5-6 |
| 6 Month | 200mL | 4 | 4-5 |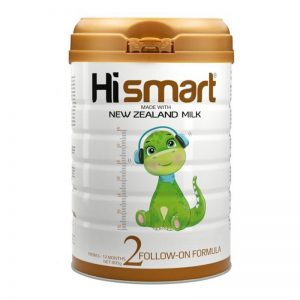 | | | | |
| --- | --- | --- | --- |
| Age | Boiled and cooled water | Number of scoops of powder* | Number of drinks per day |
| 6 – 9 Month | 250mL | 5 | 3 – 4 |
| 9 – 12 Month | 200mL | 4 | 3 – 4 |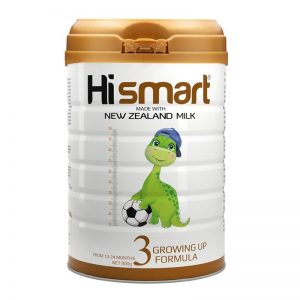 | | | | |
| --- | --- | --- | --- |
| Age | Boiled and cooled water | Number of scoops of powder* | Number of drinks per day |
| 12 – 36 Month | 150mL | 3 | 2 – 3 |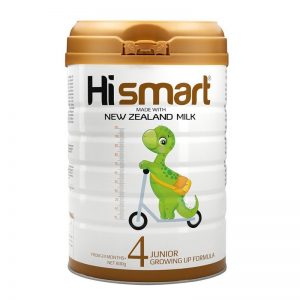 | | | | |
| --- | --- | --- | --- |
| Age | Boiled and cooled water | Number of scoops of powder* | Number of drinks per day |
| Over 24 months | 150mL | 3 | 2 – 3 |
When can I start formula feeding?
As soon as your baby is born, you can give him formula milk. Because some mothers do not have milk right after giving birth. Choose the best formula for your baby. Nutritionists recommend Hismart Baby formula milk.
Is formula worse for babies?
If you don't have enough breast milk to meet your baby's energy needs and don't add the formula, that's the worst. Currently, there are many delicious baby formula milk on the market, containing nutrients that sometimes in breast milk are not enough to meet the needs of the baby's development.
>>> See more: Formula milk for baby 0-6 months quantity
Hismart New Zealand Mik
Hismart is produced in New Zealand, a country famous for its clean environment. As a result, consumers and experts recognize it as the most reliable address for the world's leading premium dairy products.
Products to support children's natural development, not early puberty
New Zealand is the world's dairy paradise, and its cows enjoy the world's best environmental quality and welfare standards. Large pastures, fresh air, and clean water help dairy cows produce quality milk.
Not only about the environment, but New Zealand is also famous worldwide for its natural dairy farming method. Here, dairy cows can eat fresh grass, drink clean water, and graze all year freely, without using industrial feed, growth hormones, and stimulants. As a result, according to statistics, on average, for every 2.8 cows grazing on 1 hectare of pasture with a comprehensive disease prevention system, the cows do not suffer from infectious diseases and are not stressed. Favored by nature and the natural grazing process, cow's milk in New Zealand is always guaranteed the best quality.
The only exclusive distributor of HiSmart globally – HISMART HOLDINGS PTE. LTD
Contact Information
Registered Address: 24 RAFFLES PLACE
#21-03A
CLIFFORD CENTRE
SINGAPORE (048621)
Contact phone number: +65 88219798